IG名錶達人
IG影響力人物:Alvin Chong 的傳承錶款
如果今天你只能選擇留下一款錶、而且是準備傳承給下一代的錶款,你會選擇哪一只呢?HOROGUIDES Magazine Vol.1的【TOP INFLUENCERS, 100 ICONS!】特別企劃,邀請大家認識一群熱愛鐘錶的藏家朋友,由這群真正閱錶無數的達人們介紹私人收藏裡想要傳承給下一代的錶款。
I am highly passionate in history and horology and studying how they intertwine and inform of each other. I am also fascinated with how the provenance of a brand propels and shapes its contemporary watches as I am an avid believer that heritage significantly contributes to a timepiece's identity.
對歷史和鐘錶充滿熱情,並研究它們如何相互交織影響。也著迷於品牌的起源如何發展和塑造其當代錶款,並堅信傳統決定腕錶的性格。
♦♦♦
When it comes to watches for me, design triumphs over all else. It is no surprise then that Cartier, which is a design-centric house, surpasses many other brands for me with their play on shapes.
說到手錶,對我來說,設計就是一切。以設計為核心的卡地亞在設計的表現上,無庸置疑的超越了許多其他品牌。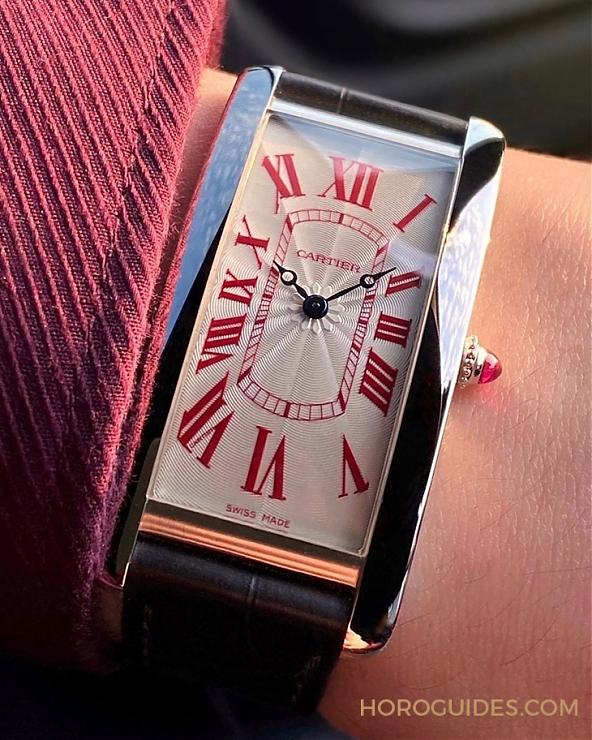 CARTIER Tank Cintrée 鉑金/錶徑46.3x23mm/8971 MC機芯/訂製款
One of my favourite shapes from the Maison is the Tank Cintrée, with its svelte profile and sensual, smooth curvature. What makes this Tank Cintrée even more special is that it is a custom watch from Cartier based on some of my requested design specifications. Since it was the first time that I'm commissioning a custom watch, especially with such an esteemed brand as Cartier, it was a truly invigorating experience. It was firstly a matter of reaching out to request a Special Order. Once the request was accepted, it was a very fun dialogue between presenting my vision and seeing whether it aligns with Cartier's design codes and guidelines. This process was hugely part of the fun.
Tank Cintrée纖巧的輪廓和性感圓潤的弧度,是卡地亞旗下作品中最讓我喜歡的設計之一。尤其這是卡地亞根據我提出的設計規格製作的訂製錶款,讓這款Tank Cintrée變得更加特別。因為這是我的第一款訂製手錶,而且還是託付給卡地亞如此尊榮的品牌,真是一次相當令人興奮的合作經驗。首先是提出特別訂製的需求,一旦通過申請,就會展開一連串有趣的對話過程,包括如何表現我的想法,還有這是否遵循了卡地亞設計規範和準則。這是整個訂製手錶的過程中最有趣的部分。
Back then, I was pretty new to the brand and honestly did not expect my request to be accepted. However, I guess the brand could sense my passion for its creations which made the whole experience feel even more vindicating and significantly increased my affection for the brand. To me, this Tank Cintrée is a strong reflection of passion and friendship.
當時,我才剛入門這個品牌,老實說,並沒想到卡地亞會接受我的申請。然而,或許卡地亞感受到我的熱情,讓整個體驗變得更加明確,而且大幅提昇我對品牌的好感度。所以對我來說,這款Tank Cintrée是熱情和友誼的明證。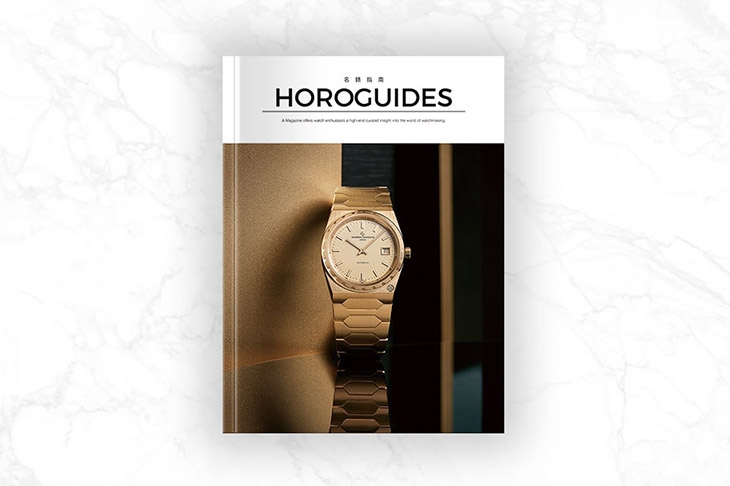 精彩完整內容,敬請閱覽HOROGUIDES Vol.1
➤ HOROGUIDES五週年,為什麼我們從數位媒體、選擇重拾紙本雜誌?總編輯Eric告訴你