美人時計
懂錶的女人最美麗 ! 你必須follow的@victoriainparis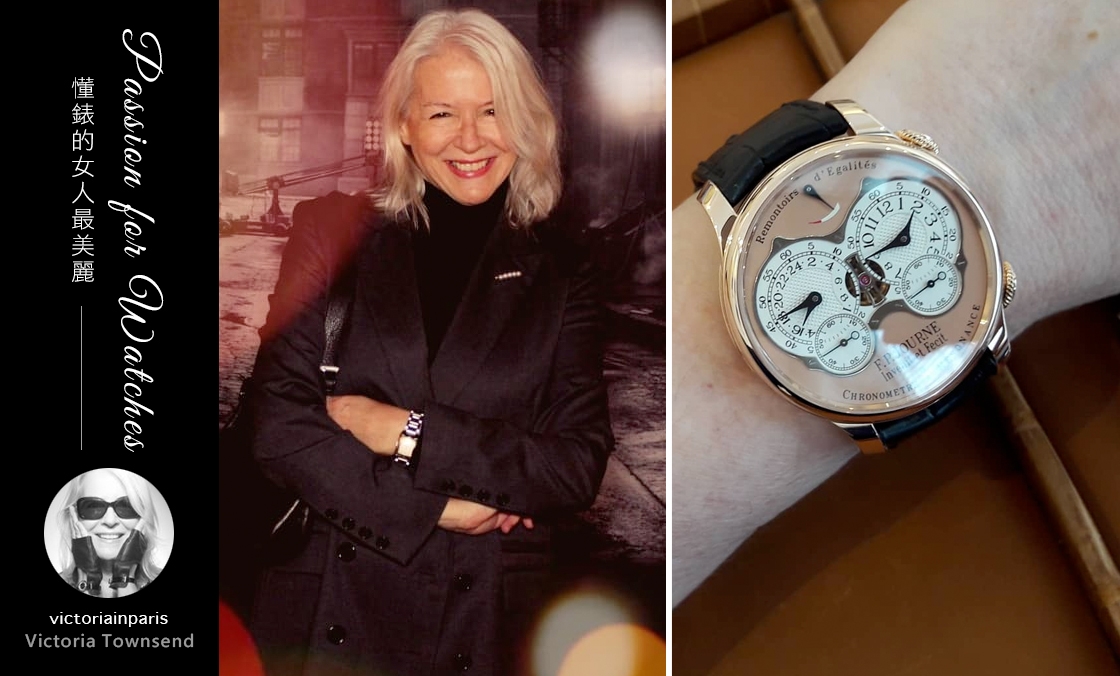 身為資深的鐘錶媒體人,來自加拿大、後定居巴黎的Victoria Townsend,是如何進入鐘錶世界的呢?身為媒體人,她觀察到錶界的哪些現象和趨勢,又有什麼話想說呢?讓我們來聽聽她的真心告白。
IG帳號:@victoriainparis
自我介紹:Victoria Townsend. Paris-based journalist and writer.
Q1: 妳是如何開始對手錶產生興趣的?
How did you get interested in watches?
我在加拿大出生長大,以前認識的鐘錶品牌不多。第一只錶是六歲生日時父親送我的Timex。我也知道家喻戶曉的歐米茄和勞力士。歐米茄因太空總署登月計畫而知名,勞力士更是廣泛地出現在科學、體育和藝術活動的廣告和贊助中。此外我還聽過Waltham手錶。這些就是我在二十多歲前僅知的手錶品牌。
我擁有過多只石英錶,也很喜歡它們,直到某次生日收到一支簡單的歐米茄手上鍊機械錶。一開始我覺得要幫手錶上鍊很不方便、甚至有點麻煩。但漸漸地我開始享受和錶的互動,後來幾乎每天都戴著它。
然而一直到數年之後,我以記者身分採訪巴塞爾和日內瓦高級鐘錶展,才真正開始了對鐘錶的興趣。我發現了一個未知且令人著迷的世界,充滿著機芯、零件、工藝。而這一切背後的歷史和人物,更是特別吸引我。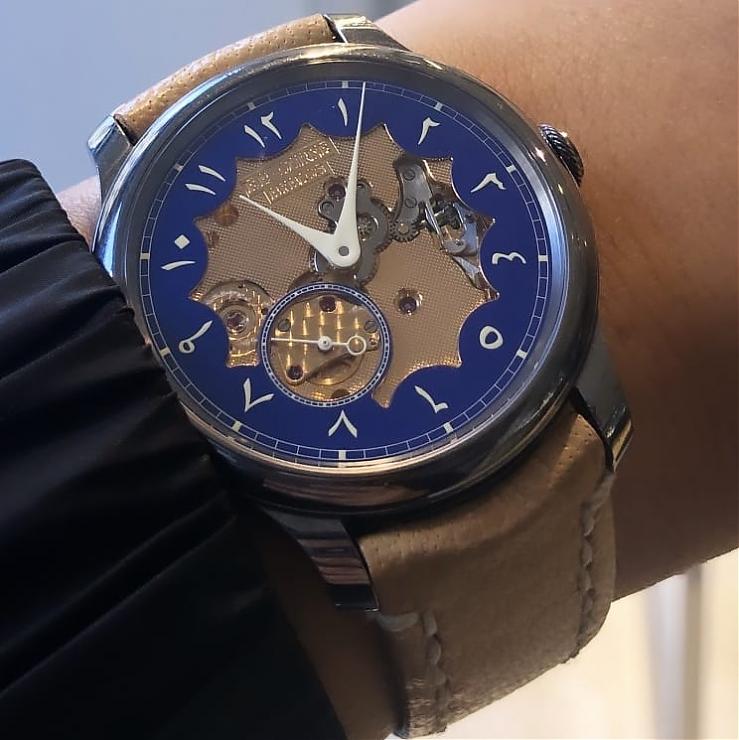 Growing up in my native Canada, I knew of Timex - my first watch gifted to me for my 6th birthday - and Omega and Rolex, which were household names: Omega thanks to NASA and the moonlanding, and Rolex thanks to its advertising campaigns and sponsorships of science, sports, and the arts. These, along with Waltham watches, were really the only brands that I was familiar with, until my twenties.
I enjoyed many quartz watches over the years, until I received a simple mechanical manual wind Omega De Ville as a birthday gift. I at first found it awkward and almost annoying to have to wind and set, then began to enjoy the physical contact with it, and eventually wore it almost daily.
But it was not until a few years later when I started to cover the watch shows as a journalist – Baselworld and SIHH – that my interest really developed. I discovered an unsuspected and fascinating world of movements, components, métiers d'art…and especially, of the history and the people behind them.
Q2: 哪一則貼文最能表達妳的風格?
Which of your IG post best represents your style?
這個問題有點難,因為每天的答案可能都不一樣!不過應該可以用這則2018年11月的貼文來代表。當時百年靈的執行長Georges Kern在巴黎發表新的Premier系列,照片攝於活動會場的入口處(雖然我手上戴的不是百年靈)。這則貼文之所以能代表我的風格,是因為它在輕鬆活潑的同時,也傳達了品牌 "The Squad on a Mission" 的風格。
That is a very difficult question. Because it depends upon the day ! But I guess it would have to be this Breitling post from November 2018, when the new "Premier" collection was presented in Paris by Georges Kern.
I'm not wearing one of the new Breitlings -- the photo was taken upon arrival at the venue entrance. But I think the post represents my style because it is playful, with nevertheless the serious announcement of a brand new collection and campaign – the Squad on a Mission.
Q3: 妳覺得女性和男性的愛錶人是否有不同之處?
Have you found any differences between female and male watch lovers?
有的。我覺得女性的愛錶人在選擇她們所愛和所戴的錶款時,較有獨立的精神。數十年來,女性腕錶的選擇受限於小巧精美的款式,使用珍珠母貝和鑽石的時標或錶圈(這並沒有錯),且多數為石英機芯。近年來,女性開始佩戴尺寸較大、且在功能和材質上較有趣的男錶。當然,像積家或寶璣等品牌,向來都有兼具美觀及複雜功能的女錶,但基本上女錶的選擇性總是有限。現在有越來越多的品牌開始提供真正為女性設計的款式,選擇也豐富許多。因此現在的女性有很大的自由去選擇,不論是要多小巧或多大,不論是石英或機械,也不論是要作為珠寶飾品、或單純地就是腕錶。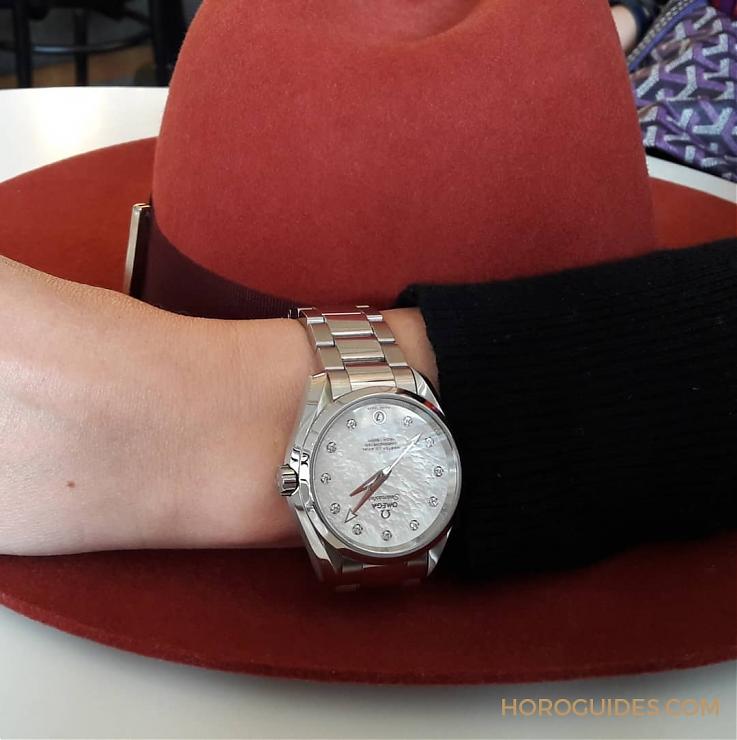 男性就不同了。他們的選擇性極廣,而且向來有明確的運動錶或正裝錶之分。不過依我近年來參加錶展的經驗來說,一旦某個新款式被某些鐘錶網站或是部落格叫好之後,群眾跟從的態勢很明顯。當然這是個誇張的講法,但這是我的感受。或許是因為男性買家的人數多於女性,所以從眾的現象較為顯著、甚至狂熱。我並不是說,這樣一個被大家追求的錶款不是好東西;我只是單純地觀察到這個現象。當然,也有一些人是不會盲從的,尤其是眼光敏銳的收藏家和古董錶愛好者。
Yes, I have. I find that women have a more independent spirit when it comes to watches they love and want to wear. We were confined for decades to smaller if not dainty watches, mother-of-pearl, and/or diamond indices or bezels, (AND THERE IS NOTHING WRONG WITH THAT!!), mostly quartz, before deciding in recent years to access bigger men's watches that have interesting complications and materials. Of course brands like e.g. Jaeger-LeCoultre or Breguet have always had fantastic ladies' watches as beautiful as they are complicated, but essentially the ladies' offer was more limited. Now more brands are adapting or creating REAL new models for us, and the choice is becoming even more plentiful. So I think we now feel the freedom to be as dainty or as large as we want to be, wearing just as easily quartz or mechanical watches, whether as jewellery accessories or … "just" timepieces.
How is this different from male watch lovers? The offer for them is VAST! and has always been, with a distinction between sports and dress watches. Yet I've had the impression during recent years at watch shows that once a new creation is decreed fabulous by certain watch blogs, the hordes follow. This is an exaggeration of course, but it is my impression. Perhaps because there are more male buyers than female, the movement of the hordes seems greater, almost frenetic. I am not implying the coveted new creation is not an excellent timepiece, I am simply observing the phenomenon. There are, of course, individuals who do not follow blindly, especially among discerning collectors and vintage lovers.
Q4: 對你的工作或生活來說,手錶代表什麼?
What do watches mean to your work and life?
手錶對我的工作來說至為重要。我喜愛發掘新錶款,學習、研究、撰寫並報導它們。手錶就是我的生活。我並非一個手錶或任何東西的收藏家,我不覺得需要擁有它們。能夠有機會見到並把玩眾多錶款,這帶給我莫大的樂趣。當我看到一個美的東西或是奇想時,我真的會流下喜悅的淚水,無論是一個擒縱機構、面盤或跳時機制等等。
因為寫錶,我有機會遇見許多腕錶背後的人。對我而言,能和這些美麗時計的製造團隊交流,其中包括一些當代最偉大的鐘錶創作者,這真是某大的榮幸,也在個人和專業的層面上,給我極大的感動。同樣的感受,也發生在我和收藏家、愛錶人士或媒體同業交流之中。一個公務上的接洽,往往能發展成為一段友誼。這種人與人之間的互動,對我而言是十分有意義的。
另一方面,我有一些朋友並非愛錶人士。他們知道,一旦我的鐘錶話匣子一打開,那是停不了的!所以他們都避免和我聊到錶。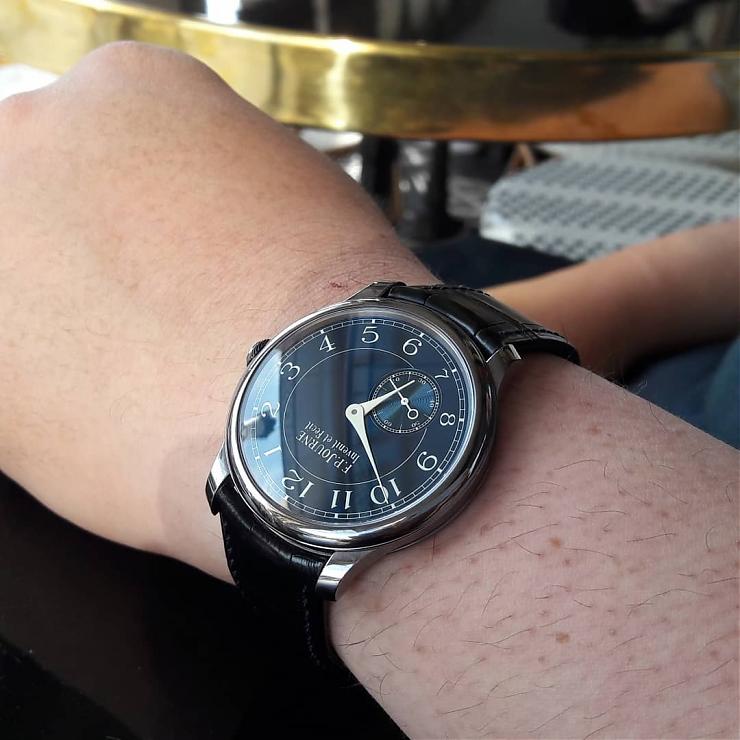 Watches are essential to my work. I love to discover new watches, to learn about them, to research them, to write about them, and to present them. They are my livelihood. I am not a collector, of watches or anything else – I do not feel the need to possess them. Having the opportunity to see and handle so many of them brings me enormous pleasure – I seriously sometimes even have tears of joy when I discover the beauty or genius of an escapement, a dial, a jumping hour…
Writing about watches has given me the opportunity to meet many of the people behind them. Having the possibility to discuss with the teams that contribute to the manufacture of beautiful timepieces, including some of the greatest watchmaking creators of our time, is an incredible privilege that touches me personally as well as professionally.The same is true when I meet collectors, other watch lovers, or fellow journalists: a professional contact can develop into friendship. And that for me is what makes it so much more meaningful!
On the other hand, for my friends who are not watch lovers, they know that once I get on the subject it is difficult to get me off it, so they avoid it!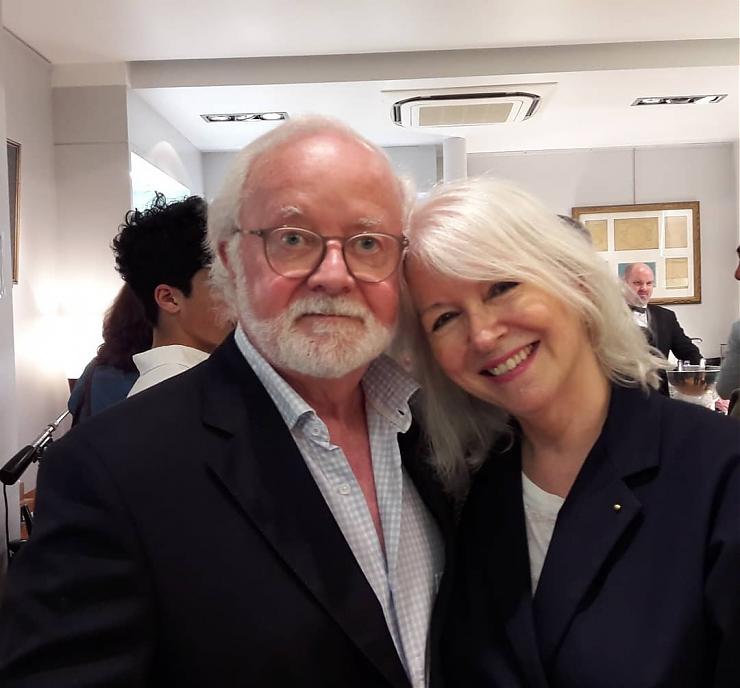 Q5: 妳最喜愛的錶是哪一只?為什麼?
Which is your favourite watch? Why?
幾乎每一個獨立製錶師的創作,我都喜愛。我也喜歡不少大品牌的錶款。不過我特別喜歡雅克德羅的動偶系列,因為它們引起我很大的感動。
雅克德羅的「迷人的時光之鳥」贏得了2015年日內瓦鐘錶大賞的最佳機械創新錶,並吸引了我的目光。47mm的錶徑,我幾乎無法佩戴;但它的發想實在奇特,時光之鳥的作動惹人喜愛,鳥鳴聲是那麼地純淨...
然後是2019年的「愛之蝴蝶」,寓意為愛與自然;靈感來自於240多年前、由亨利路易雅克德羅所創作的自動人偶畫家。你能夠想像嗎?透過一系列固定和活動輪的組合,一隻蝴蝶拉著一個坐在雙輪車上的小天使,翅膀的拍動和車輪的轉動都栩栩如生!第三發條盒讓翅膀在兩分鐘內能拍動300次。整只錶,無論是它高貴的材質、精湛的工藝和視覺的效果,都令人屏息、嘆為觀止。而且43mm的錶徑和16.63mm高度也較易於佩戴。
I probably love almost every watch created by independent watchmakers. And many from established brands. And yet I am going to choose a family of watches for the great emotion they procure – the automaton timepieces from Jaquet Droz.
The Charming Bird from Jaquet Droz won the Mechanical Exception Watch Prize at the GPHG in 2O15, and it was the one that drew my attention to these marvels. At 47mm it is next to impossible to wear, but the idea is so full of wonder, the bird movements so endearing, the tweeting sound so pure…
And then I discovered the Loving Butterfly Automaton in 2019, based on a sketch made by Henri-Louis Jaquet-Droz more than 240 years ago. It presents an allegory of love and nature. Can you imagine a cherub on a chariot drawn by a butterfly with wings that come to life and wheels that appear to turn thanks to a combination of fixed and mobile spokes? The butterfly can flutter its wings 300 times over 2 minutes, thanks to a third barrel! The noble materials, craftsmanship and effect are so stunning it takes my breath away. And the size is more accessible at 43mm x 16.63mm in height.
請容許我介紹我的第二個最愛,也是我的日常用錶,即芝柏的Vintage 1945手上鍊女仕腕錶。它的殼型和尺寸,完美地和我的手臂結為一體。多年前我首次參加日內瓦高級鐘錶展時,我就愛上了芝柏這個品牌和它的歷史。或許因為它不像某些品牌那樣的知名,我反而因此更喜愛它。
I have to ask for a second favourite, to mention my daily beater from Girard-Perregaux – a Vintage 1945 Lady, manual-wind, with a case shape and dimensions that have become a part of my arm! I fell in love with the brand and its history from my first visit to the Geneva SIHH years ago. I perhaps love it even more because it is not as well-known as other brands.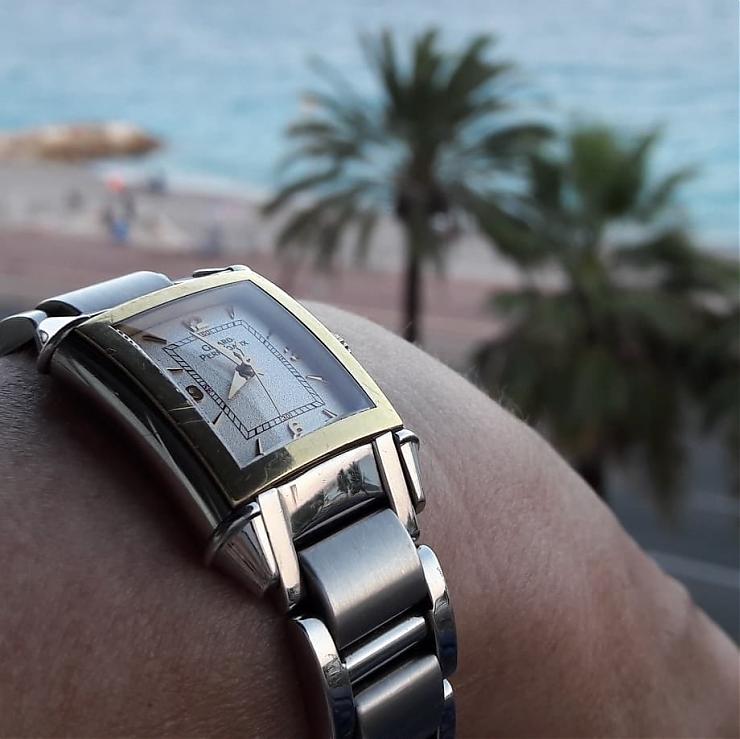 Q6: 身為一位女性的愛錶人,妳對鐘錶品牌和鐘錶業界,有什麼話想說呢?
As a female watch lover, do you want to say something to the brands and the watch industry?
現在有越來越多的品牌,甚至整個鐘錶產業,正視有預算又有鐘錶知識的女性為重點行銷目標,也創造出專屬於女性的款式,而非僅僅將女錶視為男錶的簡化版。
零售商,如寶齊萊,做了相當的努力著重於女性鐘錶顧客。由傑出的Celia Koch-Chevalier所領導的巴黎寶齊萊,是歐洲最大的鐘錶與珠寶店。他們會安排整年一系列以女性顧客為主的活動。當然,從2020鐘錶與奇蹟(原日內瓦高級鐘錶展)中發表的新款式看來,還有不少品牌需要在女性顧客上多花些心力。
不過,暫且不管男性的愛錶人和女性的異同,我都要向各品牌大聲呼籲:請支持鐘錶媒體!不論是傳統媒體或社群媒體,也不論規模大小,只要一個媒體願意為你發聲,都應該得到支持。勞力士之所以能建立奢華品牌中第一名的品牌認知度,乃是來自數十年來持續不斷的廣告活動。品牌應該要支持媒體以向潛在客戶宣傳你們的商品,不要總是依賴媒體的免費報導。媒體需要品牌的投資,才能持續產出。廣告能夠接力式地傳達有助銷售的關鍵訊息,而品牌都需要銷售才能永續經營。
More and more brands, and the industry generally now, consider ladies with watchmaking knowledge and budgets of their own as a legitimate marketing target. And so they act accordingly, creating specific models for ladies within their new collections, and not just reduced versions of men's models.
Retailers such as Bucherer make considerable efforts to highlight women as watch customers; the largest watches and jewellery store in Europe – Bucherer Paris – run by the outstanding Celia Koch-Chevalier, organizes events throughout the year with that in mind.
There are still of course, many brands that need to make more of an effort in this direction, as was seen with the recent on-line Watches & Wonders 2020 offerings.
But whether a female or male watch lover, I would say to the brands: Support the media !!! both traditional and social, no matter how big or small, as long as it is delivering a message for you. Rolex built its Number 1 position in terms of luxury brand recognition thanks to its ongoing advertising campaigns, over decades. Promote your products and support the media that present them to potential customers. Don't rely upon free coverage all the time: media need brand investments to continue to deliver, advertising relays your focused message that is essential to sell, and YOU need to sell to continue.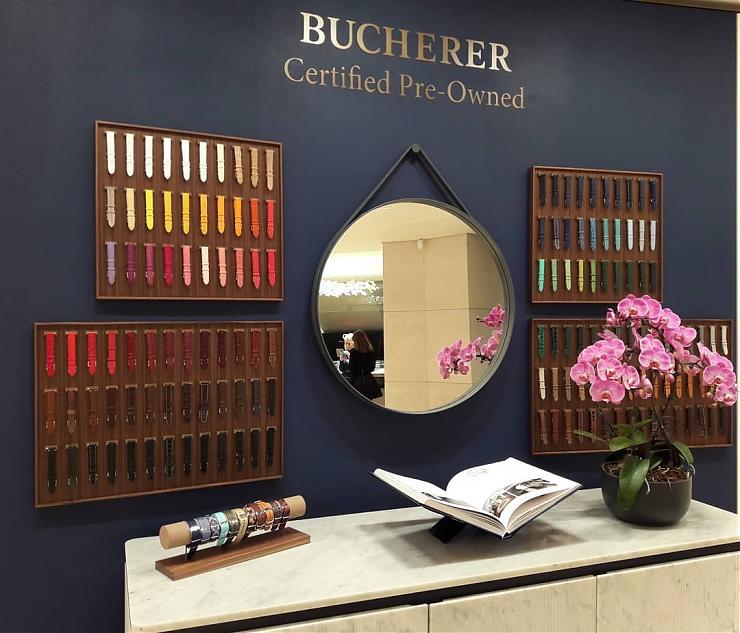 Q7: 除了手錶,你還有其他的愛好嗎?
Do you have other hobbies besides watches?
偶爾我喜歡享受在星期天作畫,大部分是水彩,因為我覺得水彩最容易發揮。我也喜歡做菜,而且手藝不錯,不過都是為了客人;我自己吃的是儘量簡單。維繫多年來建立的友誼也是我的愛好之一,我是一個忠實且值得信任的朋友。
我也會即興創作,寫過多部小說的頭幾頁,不過小說都有待完成。我也走很多的路,尤其是在巴黎,雖然我在此已居住多年,但仍不時遇到我從未造訪過的街道和建築物。
I do occasionally indulge in Sunday painting, mostly with gouache because I find it easiest to work with. I love to cook, and am not too bad : ) but only for guests; food for myself is as basic as possible. Maintaining friendships over the years is also a hobby – I am a faithful trustworthy friend.
I scribble, have written many first pages of novels that are just waiting to emerge and walk a LOT!! Especially in Paris where even after all my years here I still come upon streets and buildings that I've never seen before.